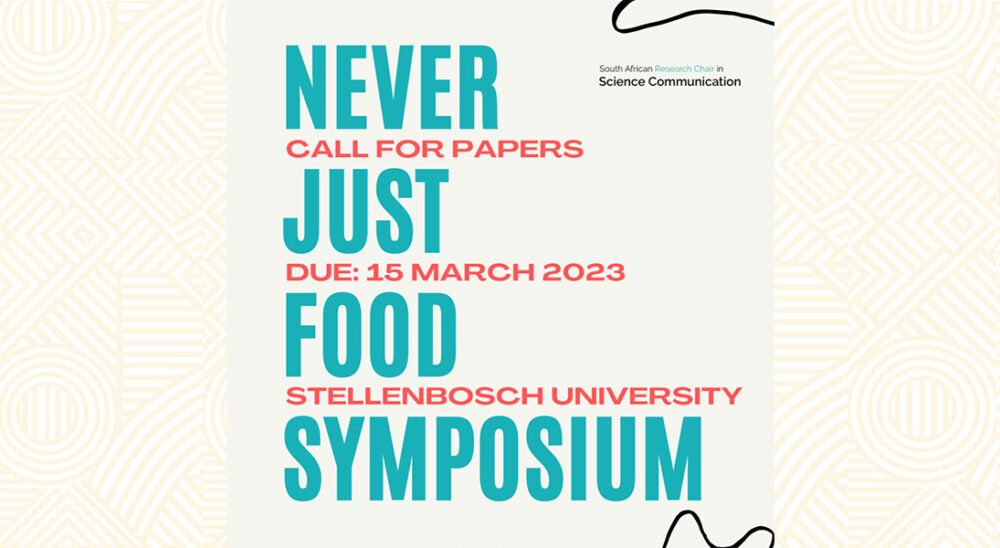 [Article by: Fumanim]
The South African Research Chair in Science Communication, housed at the Department of Journalism at Stellenbosch University, invites papers for its upcoming symposium, Never Just Food: Nourishment, Science and Culture in Southern Africa. This symposium brings together interdisciplinary perspectives on the role and meaning of food in society from a Southern African context. We welcome critical and empirical analysis from any discipline, with a focus on themes such as but not limited to:
Food Cultures
Food Science
Food Sustainability
Health and Wellbeing
The Political Economies of Eating
Food Communication
To participate, please submit a paper title, 200-word abstract and 50-word biography to fumanim@sun.ac.za by 15 March 2023. For more information about the Symposium, please visit then Chair's website.
We look forward to your abstracts!